Is Grand Theft Auto V Heading to PC?

Grand Theft Auto V caused an absolute storm on consoles at the tail end of last year. The Scottish-developed game was one of the most pre-ordered games in history. The game has earned millions so far and with micro-transaction functionality built into the game I am willing to bet that it is going to generate millions more. It therefore should come as no surprise that rumours are abound that Grand Theft Auto V is heading to the PC. After all, PC Gaming is certainly on the up at the moment with Steam boasting more subscribers than ever before.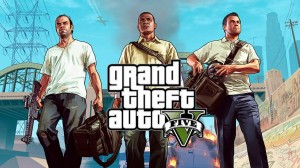 So, how do we know that Grand Theft Auto V is actually heading to the PC? Well, reportedly, in the past few days Amazon France has added a listing for Grand Theft Auto V: PC Edition to their website. It is now open to pre-order (Although no price is listed and no launch date is listed either). Generally speaking, Amazon tend to be fairly reliable when it comes to the reporting of launches of any product. They generally grab their information directly from lists that have been supplied by their suppliers. It is very rare for them to get anything wrong unlike most companies who like to list multiple games which stand no chance of getting released (Game in the UK like to do this a lot). I honestly thing that Amazon France listing it is one of the biggest hints that the game could be hitting our shelves soon. The fact that they have added also means that we should be expecting an announcement from Rockstar within the coming weeks.
One of the problems which many people have with PC gaming is that many of the games that are launched are console ports. This means that they never function as well as they do on the consoles. Well, don't worry about that with Grand Theft Auto V! If rumours are to believed then Grand Theft Auto V was originally developed for the PC and then ported on over to the Xbox 360 and Playstation 3 from here. If this is correct then any launch of Grand Theft Auto V will perform much better on the PC than any other console.
Obviously we can't 100% confirm what features which may appear on a Grand Theft Auto V launch. However, expect to get hours of fun out of the game as the mod scene is pretty intense on current Grand Theft Auto games. This means that you will most likely end up playing it years from now (I still jump into Vice City from time to time as it is my favorite game as a result of this).
We will keep you updated. We here believe that it should land around summer (if it does not require porting). Although Rockstar may want to wait until slightly after Summer in order to get the most sales (games never sell well during the Summer months).
Leave a Reply